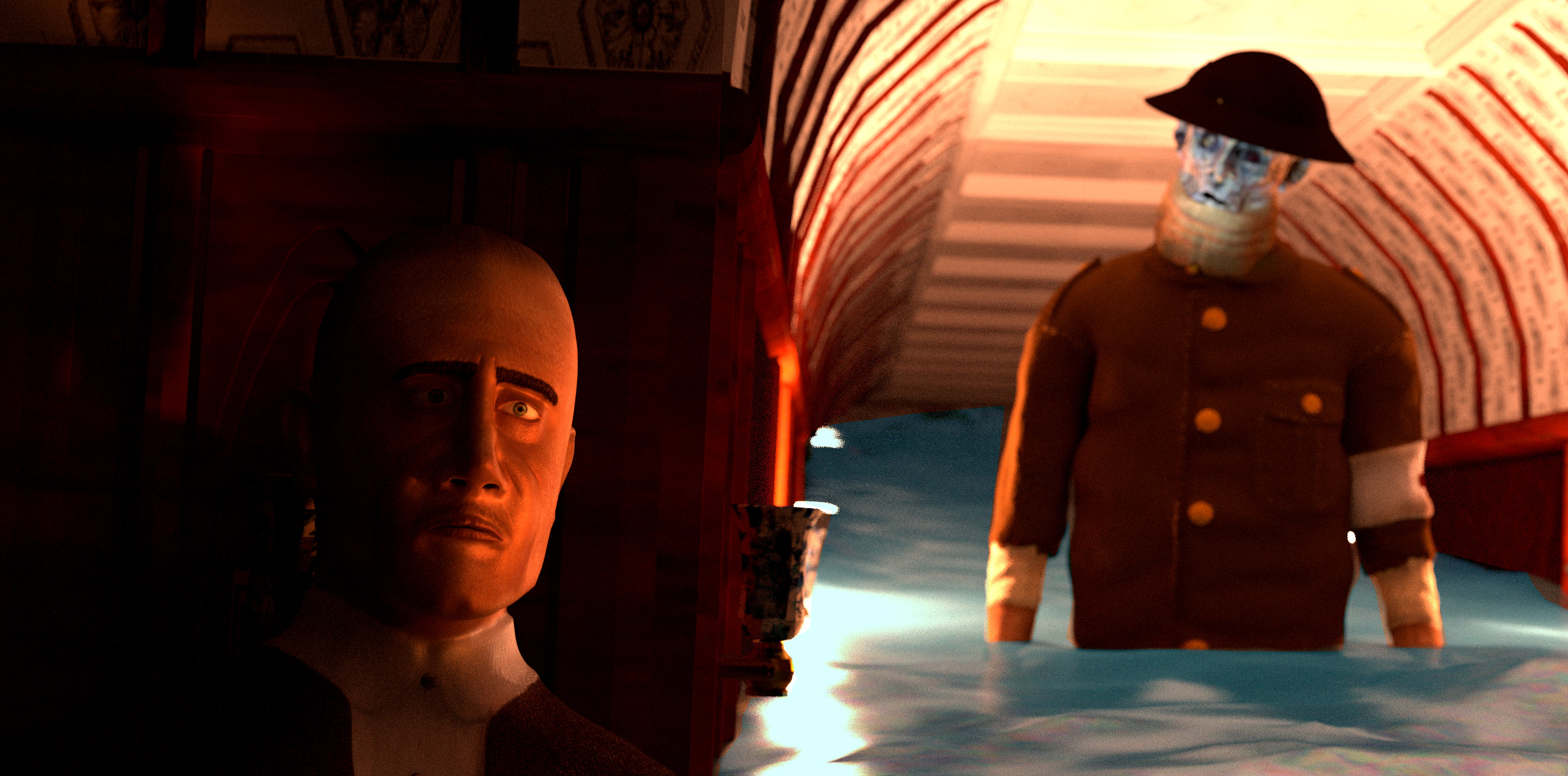 Under: Depths of Fear - Demo II
A downloadable game for Windows
Can anyone ever truly outrun their demons? It's hard to say. The hell endured by those who fought in the trenches is the kind of trauma that leaves lasting scars on the body...and the mind. You thought it was over? Is it? When did it end? Where are you now? The water keeps rising, the only thing left for you to do is save your own miserable life at any cost…just like before.
DEMO NOTE:
This Playable Demo is a representation of the atmosphere and game-play style of the full release version of Under: Depths of Fear. This demo is not an actual fragment of the full release available on Steam.
What is Under: Depths of Fear?
Immerse yourself in the mind of Alexander Dockter, a traumatized WWI veteran as he struggles to survive aboard an eerie turn-of-the-century-era ocean liner as it fills with water. What's worse than going UNDER? Try escaping a sinking ship in the middle of the night while you are stalked and sabotaged by vengeful entities that you just can't seem to shake. What do they want from you? Test how deep your fears run and discover whether or not you can overcome the elements and the entities barring your escape in this haunting horror experience.
Features
Survival Horror: Escape haunting horror elements that will send shivers down the spines of the most seasoned players.
A Race Against the Ocean: Experience the terror of flooding decks and a lack of control designed to elicit panic.
Immersive Back-Story: Find out why you're here and what you need to do to escape.
Cutting-Edge Presentation: Stunning visuals that bring this nightmarish world to life.
Join our Discord Server:

Visit our Website:
www.globissinteractive.com/under
Install instructions
Extract the 'Fall Demo' .zip file and run the 'Under - Short Demo' executable.
Also available on